Why Bother – Leading Company for Cleaners in Brighton
We provide office and domestic cleaning services in Brighton, Hove and the surrounding areas.
Why Bother is one of the leading commercial and domestic cleaning service providers in Brighton, Hove and the Sussex area. As dedicated cleaners in Brighton, we have an expert team of cleaning staff. We understand how important your domestic or commercial requirements are and that is why we choose our staff very carefully.
For the past seven years, our services have been consistently recommended by our happy commercial and domestic clients, allowing us to grow and build a solid reputation for being one of the best cleaning companies in Brighton today. We take great pride in our work and in our excellent customer service; we offer all the benefits of a large cleaning company but with the warmth of a small, family run company.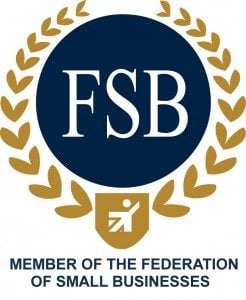 Cleaning Services in Brighton
Amazing job done every time
"Why Bother clean my flat every week, amazing job done every time. Used plenty of other companies in the past and have always been disappointed, confidence restored using Why Bother!" - Tessa, Brighton
2016-12-02T12:28:05+00:00
"Why Bother clean my flat every week, amazing job done every time. Used plenty of other companies in the past and have always been disappointed, confidence restored using Why Bother!" - Tessa, Brighton
http://www.why-bother.co.uk/testimonials/amazing-job-done-every-time/
Consistently impressed
"The level of service from Why Bother is fantastic. Having been a customer for four years, I am consistently impressed by the professionalism of every staff member I have come in contact with, highly recommended." - Carol Flynn, Hove
2016-12-02T12:29:07+00:00
"The level of service from Why Bother is fantastic. Having been a customer for four years, I am consistently impressed by the professionalism of every staff member I have come in contact with, highly recommended." - Carol Flynn, Hove
http://www.why-bother.co.uk/testimonials/consistently-impressed/
Totally reliable service
"Totally reliable service, great cleaning and both girls we have had working here, have been a pleasure to have around." - Sarah Bailes, Henfield
2016-12-02T12:27:06+00:00
"Totally reliable service, great cleaning and both girls we have had working here, have been a pleasure to have around." - Sarah Bailes, Henfield
http://www.why-bother.co.uk/testimonials/totally-reliable-service/
Excellent
"Simon and his team have been helping me out for the past three years and I have never had anything but excellent, personable support and service from Simon and his team. They were flexible, friendly, trustworthy and cleaned my house better than I did!" - Lucy Tatton, Brighton
2016-12-02T12:25:29+00:00
"Simon and his team have been helping me out for the past three years and I have never had anything but excellent, personable support and service from Simon and his team. They were flexible, friendly, trustworthy and cleaned my house better than I did!" - Lucy Tatton, Brighton
http://www.why-bother.co.uk/testimonials/excellent/
3rd Floor | Queensberry House | 106 Queens Rd | Brighton | BN1 3XF
01273 776056 | info@why-bother.co.uk