Why Bother – Leading Company for Cleaners in Brighton
We provide office and domestic cleaning services in Brighton, Hove and the surrounding areas.
Why Bother Cleaning is one of the leading commercial and domestic cleaning service providers in Brighton, Hove and the Sussex area.
As dedicated cleaners in Brighton, we have an expert team of cleaning staff. We understand how important your domestic and commercial cleaning requirements are and that's why we choose our staff very carefully.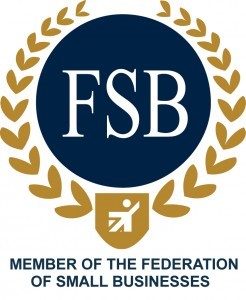 Since 2006, we have built a solid reputation as one of the best cleaning companies in Brighton as recommended by satisfied clients.
We are unique in that we provide all the benefits of a large cleaning company but with the warmth of a small, family run business.
Cleaning Services in Brighton
Why Bother Cleaning in Brighton & Hove
Customers searching for cleaners in Brighton and Hove are looking for a reliable cleaning service that will save them time, and ensure their home or office is a clean and enjoyable environment.
With the modern day time pressures of work, family commitments and commutes, cleaning is something often neglected; there never seems to be enough time for it.
Why Bother Cleaning offers a reliable, efficient and trustworthy service, ensuring your home is treated with professionalism and respect. At Why Bother Cleaning, our bespoke service ensures each clean is tailored to your needs and we strive to provide the wow factor of a beautifully clean space for you to enjoy.
The Why Bother Cleaners
At Why Bother Cleaning, our cleaners offer a professional service that is personal and dependable, ensuring the safety of your home or workplace and belongings.
Brighton and Hove has a large population of commuters who don't want to spend their precious spare hours cleaning and tidying. Why Bother Cleaning alleviates you from those extra jobs.
We are unique in that we understand all our Brighton cleaners, their strengths and weaknesses and use this knowledge to provide you with the best cleaners Brighton and Hove has to offer.
Our cleaning team are fully-trained, experienced and have been supervised to ensure they clean to the highest of standards.
Our reputation has developed through our commitment to effectively communicate with each and every one of our clients. By ensuring all of our clients are always pleased with our cleaning services, we have developed a loyal client-base who truly see the value in hiring a cleaning company.
3rd Floor | Queensberry House | 106 Queens Rd | Brighton | BN1 3XF
01273 776056 | info@why-bother.co.uk