Christmas really is the busiest time of the year and there is no denying it, your carpets have to deal with a lot! Kids unwrap their gifts on the floor, the Christmas tree sheds pine needles all over the carpet, and then there's the chocolate and all those late-night snacks in front of a festive film…
There is nothing like creating great memories together at Christmas, but you shouldn't be reminded of spilt wine or hot chocolate because of a carpet stain that has remained all year long. So, we have put together a simple guide that will help keep your carpets clean with kids over the Christmas season – enjoy!
Sprinkle Bicarbonate of Soda Before Hoovering
To ensure your carpets come up cleaner than ever before, sprinkle a generous coating of baking soda on your carpets before hoovering. Left to work for 15-20 minutes, baking soda is a great neutraliser of bad odours and it also helps lift unsightly stains from all kinds of carpets. So, be sure to stock up on the baking soda this Christmas.
Treat Stains Immediately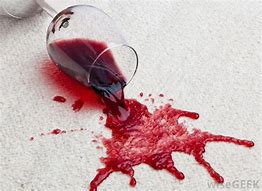 We know that cleaning on Christmas is everyone's worst nightmare. As expert cleaners, we advise everyone that if they're going to take a day off cleaning, it should definitely be Christmas Day. However, sometimes accidents happen and if wine, hot chocolate, or anything else is spilt on your carpets over Christmas, the best thing to do is treat the stain immediately so that it doesn't set and embed itself in your carpet forever.
Click here for our stain removal tips!
Protect Your Carpets from Damage
One of the best ways to keep your carpets looking fresh and new all year round is to protect them from damage in the first place. This means putting entrance mats at every door and covering your floors with protective sheets during dinner times or when the kids are playing messy activities on the floor, such as play dough or drawing. It sounds like a lot of effort, but you'll soon get in the habit of protecting your carpets before letting your kids loose with the crafts – and you'll definitely thank us for this tip when your carpets are still looking fabulous at the end of the year!
Always Apply Ice
Did your kids get new playdough for Christmas? Or did they rub peanut butter into the carpet again? Whatever you can see squashed into the fibres of your carpet, there is no need to worry, just remember to always apply ice. Place an ice cube over the stain to freeze it. Once frozen, the play dough, peanut butter, or other substance should be easy to remove from your carpet. We know it sounds too good to be true but trust us when we say that this trick really does work!
Make a 'No Shoe' Rule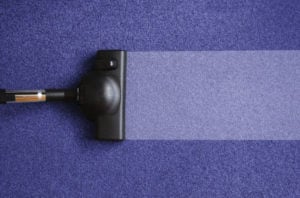 It's a fact that when kids get home they run straight into the house, through the lounge, and into their rooms, tracking dirty footprints after them. And Christmas Day is no exception. There are plenty of families who go out for a nice long walk after a big Christmas meal to help make room for dessert. And returning home with muddy boots, kids can be prone to wander straight into the house, tracking the mud behind them. This can be extremely stressful.
A simple solution is to enforce a 'no shoes inside' rule. Of course, this is much easier said than done, but encouraging your kids in this new habit is a great way to keep the mud off your carpets and out of your home. And to avoid the awkwardness of asking guests to remove their shoes, provide everyone with a pair of house slippers when they arrive. It's a polite way of asking newcomers to please remove their shoes before stepping inside and it means your carpets stay clean for longer.
Vacuum Your Home Frequently
Christmas is a busy time of year and it's likely you will have family and friends coming and going over the weeks. So, it is more important than ever to keep your carpets clean, particularly in high traffic areas such as the entrance hallway and lounge. We recommend vacuuming your carpets thoroughly and frequently in the lead-up to Christmas so that they are clean and ready to receive family on Christmas Day.
Vacuum wall to wall in your home and use the detachable nozzle to work your way around skirting boards and tricky areas. It is important to vacuum even the spaces people don't see, such as behind furniture and right around the edges of the room, as this is often where pet hair and dust build up the most. You will be amazed just how much clean carpets transform the look and feel of your space.
Book a Professional Carpet Clean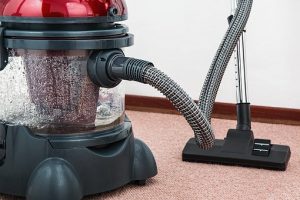 Sometimes what your carpets need is a professional clean. Even with regular vacuuming and proper care, your carpets do get dirty over the years and the fibres need a thorough clean. Expert carpet cleaners have specialist equipment that cleans deep into the fibres, bringing up more dirt and dust than you would have thought possible. So, this Christmas consider treating your carpets to a professional clean once all the festivities are over.