Are you a student in Brighton? Do you need an end of tenancy cleaning service? Do you want affordable prices?
Then you've come to the right place!
Here at Why Bother Cleaning, we do the cleaning so that you don't have to. Why bother cleaning when our team of experts can do it for you?
We take the stress out of end of tenancy cleaning.
As experts in domestic and commercial cleaning, we know what it takes to get your student accommodation sparkling. Do you think it's impossible? Is your student flat so dirty that you're embarrassed even asking for help?
At Why Bother Cleaning, we don't judge you on the state of your home. After all, you've had far more important things to worry about! And our cleaners like a challenge. So, the messier your place is, the more satisfaction they will get cleaning it.
End of Tenancy Cleaning with a Difference
At Why Bother Cleaning we think everyone should have the time to do the things they love. If you don't like cleaning, don't have any time, or simply can't be bothered, we are the cleaning company for you.
Let us do the cleaning for you so that you can spend your time doing what you love most.
Our Cleaning Prices are Actually Affordable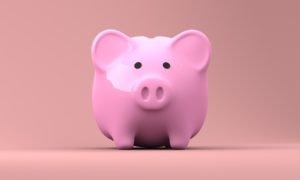 At Why Bother Cleaning, we know that there are far too many Brighton cleaning companies offering their services at unaffordable prices.
As experts in end of tenancy cleaning services for students in Brighton, we are passionate about keeping our cleaning services affordable for everyone. After all, if you're a student, finding the money for a cleaning service can be tricky!
So, if you want cleaning services that are affordable for you, choose Why Bother Cleaning.
How We Clean Student Accommodation in Brighton
At Why Bother Cleaning, we are all about keeping cleaning simple. That means we do our best to provide a quality cleaning service without all the jargon.
We offer so much more than a 'quick clean'. As experts in student accommodation cleaning, we know how important it is to put some elbow grease into our work.
Our end of tenancy cleaning ensures your whole place gets a deep clean throughout.
We Get Rid of Lingering Odours
We probably don't need to tell you that student accommodation can often get a little smelly. Whether you live alone or with friends, bad odours are common. Lingering smells in student accommodation can be caused by any number of things. But in student accommodation, the most common causes are:
Damp
Must
Alcohol spillages
Tobacco
Food remnants
Dirty washing
Being a student can be a busy time of life and cleaning regularly isn't often at the top of the priority list.
But that's not a problem for our cleaners.
We will work hard to deep clean your property, leaving it smelling fresh and clean, in preparation for the next tenants moving in.
We Remove Stubborn Stains, Mould, and Limescale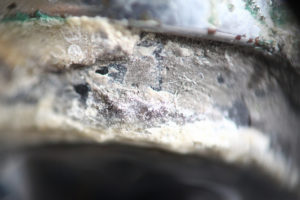 Even if you've kept your student accommodation reasonably clean over the years, sometimes there are stubborn stains that seem impossible to remove. But don't worry, if you hire us you won't get in trouble with your landlord because we can remove stubborn stains.
As experts in fixing tricky cleaning dilemmas, we can deal with stubborn stains, limescale and mould easily. We will even clean all that dirt that has built-up in those hard-to-reach places.
When you hire us for your end of tenancy clean, we can guarantee that our cleaning experts will tackle all of these problems completely.
At Why Bother Cleaning, we have a variety of high-strength, industrial cleaning products that will effectively remove stubborn stains in minutes.
Don't believe us? Call today and see how we can transform your property to even better than it was when you moved in.
We Save You Time and Hassle
It is common that students in Brighton must hire a professional end of tenancy cleaning service to clean before they move out. In fact, most letting agencies require the accommodation to be professionally cleaned before tenants move out.
If this is not done, or not done properly, you may be charged by your landlord to cover the cost.
Even if your letting agreement doesn't state you have to hire professional cleaners, your landlord will still want the property left in perfect condition. So, save yourself the time and the hassle of cleaning yourself and hire our efficient services.
Why risk losing your deposit when you can hire our expert cleaners to do the job for you? We clean all properties to the highest possible standard, ensuring not one section of your home is left untouched.
Booking Why Bother Cleaning to carry out your end of tenancy clean will greatly increase your chances of getting your deposit back. So, what are you waiting for?
Our Cleaners Are All Professionally Trained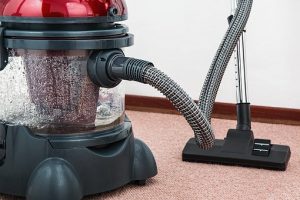 Every single one of our cleaners at Why Bother Cleaning is an expert and will provide an unbeatable cleaning service.
The reason our cleaners will work so hard to clean your property to the highest standard is because they love their job. We hire perfectionists and it really does show in our cleaners' results.
When you're having end of tenancy cleaning carried out in your property, you shouldn't have to settle for anything less than an expert.
The cleaners at Why Bother Cleaning will clean your property to such a high standard that even your mum will be impressed!

Book Why Bother Cleaning Today
If you want a great end of tenancy clean at affordable prices, look no further! We provide:
A high standard of cleaning
Affordable prices
Excellent customer reviews and references
Highly trained cleaners
Exceptional attention to detail
Contact us today to discuss your requirements. We will visit your property to carry out a cleaning survey so that we can also provide you with an accurate price.
We look forward to helping with your end of tenancy clean soon!