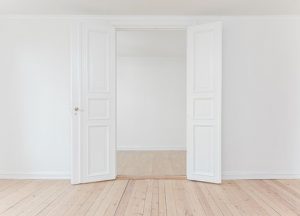 As a landlord, it is your responsibility to ensure your property is up to the best possible standard when your new tenants to due to move into it. One way of doing this is to hire our Brighton cleaners for a spot of end of tenancy cleaning. Although there are many benefits to choosing to use our services, here are the top five:
1) Improved occupancy
A benefit that may not immediately spring to mind is how using professional domestic cleaning services can help to improve your occupancy rate. Your occupancy rate is important as when your rental property stands empty, you are losing money. When potential tenants are looking for a property to rent, they will directly compare all the properties available in the area they want to live within their price range. If your property falls short on cleanliness in comparison to other properties in the area, then they are more likely to choose somewhere else to live. End of tenancy cleaning can help you to avoid this situation.
2) Saves money
On the face of it, hiring professionals instead of doing the job yourself may just seem like an unnecessary cost. However, it is important that you assess this cost properly. If you need to buy cleaning equipment and products to complete the job yourself, then this may end up costing you more than actually paying for end of tenancy cleanings services. Also, if cleaning a property between sets of tenants' means that you will have to take time off work, you may also lose out financially this way.
3) Frees up your time
When your tenants leave and you need to prepare the property for new tenants, it may not necessarily come at a time that is convenient to you. It can be a time-consuming and arduous task, especially if you have several properties to manage. Having to sort out the cleaning may mean you have to put other aspects of your life on hold. Using our domestic cleaning services can free up your time for your other responsibilities or for activities that you enjoy.
4) Fewer complaints
A common difficulty faced by those who rent properties is complaints from their tenants. If you opt for end of tenancy cleaning, you will reduce the likelihood of complaints from your new tenants. They will not be able to find fault with the cleanliness or presentation of the property once our Brighton cleaners have completed their cleaning in your property.
5) Professional standards
Finally, the standard of cleaning delivered by our cleaners is of a much higher standard than you are likely to achieve yourself. Our experienced and professional cleaners will leave your property looking amazing, smelling fresh and will also have removed any stubborn marks or stains from around the property.
To find out more about our end of tenancy cleaning services and all the other services we provide such as commercial cleaning, get in touch with us today.