Cleaning your home can be a time-consuming business, so I thought it would be a good idea to write a blog post on how to clean your house fast. Whether you need to clean your house fast because you have guests coming over soon, or you only have an hour to clean once the kids go to bed, this article is specially for you! Read on to discover my top tips on how to clean your house fast.
Start at the Top and Work Your Way Down
When it comes to cleaning, the best advice I can give you is to start at the top and work your way down. No matter which room you are cleaning, by starting at the top and working your way down, the dirt and dust should always fall to the floor to be caught by the hoover. Starting at the top and working your way down is a huge time-saver and is one of the best ways to clean your house fast. A quick spruce of your home requires very little effort and can be done in under an hour.
How to Clean Your Bedroom in Under 10 Minutes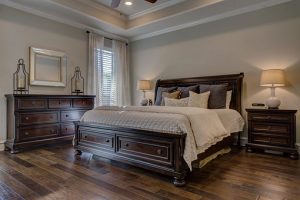 I promise you, if you've got guests coming any minute, you can clean your bedroom in minutes! Seriously, here's how:
If your guests are staying the night: strip the linen and remake the beds. If not, just straighten up your bed and make it look presentable.
Clear all clutter from the surfaces and empty the waste basket.
Spray all surfaces with surface cleaner and wipe away the dust (working from top to bottom, of course).
If you are in a hurry, do what I would call a 'spot hoover'. This is where you only hoover the visibly dirty areas of the carpet. The spot hoover is ideal for large spaces as it saves you time and makes your room look amazing with minimal effort.
Spruce Your Bathroom Fast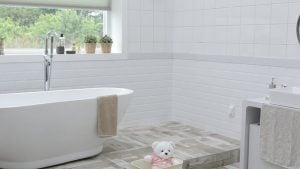 Bathrooms can take a lot of time to clean properly. But you are cleaning your house fast so there is no time for a proper scrub. It's time to spruce. Again, you shouldn't need to spend more than 10 minutes in your bathroom. Here's how to clean your bathroom fast:
Using glass cleaner, spray and wipe down the windows and the glass shower door to remove any water marks. (When you have some extra time, take a moment to check out my article on the top window cleaning tips).
Spray and wipe down the basin with a simple bathroom cleaner spray.
Flush a cupful of bleach down your toilet and wipe down the toilet surface with some bathroom spray and a separate cloth.
For that finishing touch, give your bathroom floor a fast mop. This is optional.
Open the windows to air out the smell of chemical cleaners and there you have it, your bathroom is ready to receive guests.
Clean the Kitchen in Minutes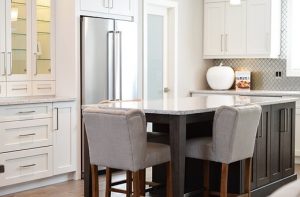 When you are cleaning your house fast, there is no time to spend scrubbing the inside of your oven. Instead, you need to clean and quickly. To make your kitchen look presentable within mere minutes give these suggestions a try:
Put all dishes into the dishwasher.
Clear all clutter from the counters.
Spray and wipe down the counters
Sweep the floor.
That really is all it takes to clean up your kitchen. So, you may find you are left with a little bit of extra time. In which case, you could take out the rubbish, put the dishwasher on and mop the floor. Or you could simply pour a glass of wine and take a breather.
It's your choice.
Tidy Up Your Living Space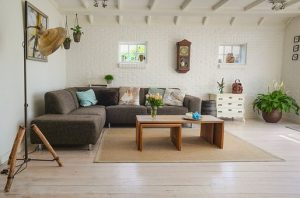 Ah, the lounge. How is it that you clear the clutter and straighten up this room on a daily basis and it still looks like a whirlwind has passed through? Not to worry, here are my quick tips to help your lounge look ready for guests:
Clear all clutter.
Use surface spray and a microfibre cloth to wipe down all surfaces.
Straighten the cushions and fold any throw blankets, placing them neatly in a basket or on the back of the sofa.
Hoover the lounge thoroughly (if you have time), or do a quick spot hoover like I suggested earlier.
If you have a spare minute, light a couple of candles or spray some air freshener to give the impression you have spent the day thoroughly cleaning your home.
Do you have any tips for how to clean your house fast? I would love to know your suggestions. This article has outlined how to clean your house fast for those days where it needs a quick spruce. For deep cleaning suggestions, why not browse through our company blog? We have a selection of articles giving advice on cleaning products, advice and tips and tricks.
Hire a Professional Cleaner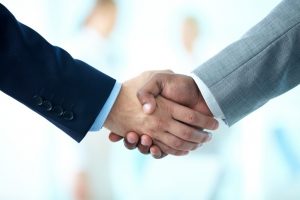 To cut out the cleaning in your life completely, why not hire one of our professional cleaners to do your domestic cleaning for you? We can visit your property, assess what needs to be done, discuss your requirements and assign you an expert cleaner. Your assigned cleaner will attend your home regularly to ensure it is well-maintained and cleaned to an exceptionally high standard. After all, why bother cleaning when we can do it for you?
Call Why Bother Cleaning Today
If you would like to discuss booking a domestic cleaner, either for one-off or regular cleaning, please do not hesitate to call us today! Our team would be more than happy to talk through your requirements and provide a solution that suits you. Call us today on 01273 776056.