With Christmas mere days away, you may be panicking at the thought of hosting your family and friends in your home. How do you prepare? How do you ensure they are comfortable? What are the most important things to clean? There are so many questions! Here at Why Bother Cleaning, we thought we would take some time to advise you on the steps you need to take to clean your home ready for Christmas.
Preparing to welcome friends and family into your home over the Christmas season can be a very busy time. It means you need to pay extra attention to those areas around your home that are likely to collect dust or become dirty quickly. So, from the rooms you need to prepare, to the most important places to clean, here are our top tips to clean your home ready for Christmas.
Clean Your Kitchen Thoroughly
Perhaps the biggest task this Christmas is cleaning your kitchen. It is very likely, with so many people coming to stay, that your family and friends will spend a lot of time in your kitchen. So, it's important to make sure everything is sparkling. To make the thought of cleaning your kitchen easier, we have broken the task into sections.
Prepare Your Oven for the Feast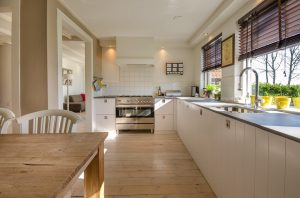 Your oven is one of the most important items you need to clean in preparation for Christmas, not least of all because your mother-in-law is visiting! Make your oven mother-in-law proof with our recent top tips on 'How to Clean Your Oven'. We have covered everything you need to know about cleaning your oven. It's a big job but our tips make it simple.
Clean Out Your Fridge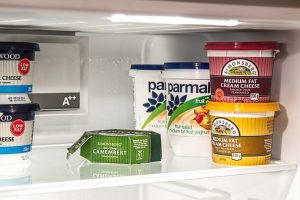 With so many people visiting or staying in your home over Christmas, it is essential you have enough food. After all, most of the shops will be closed so you won't be able to nip into town for that extra bottle of milk. To help accommodate all the extra food, we would recommend thoroughly cleaning out your fridge. That means the carrots in the bottom drawer that have been there for a month need to be chucked and the expiry dates need to be checked.
Once you have cleared the space, give your fridge a good clean so that it is ready to receive those delicious Christmas groceries – and plenty of them!
Wipe Down All Kitchen Surfaces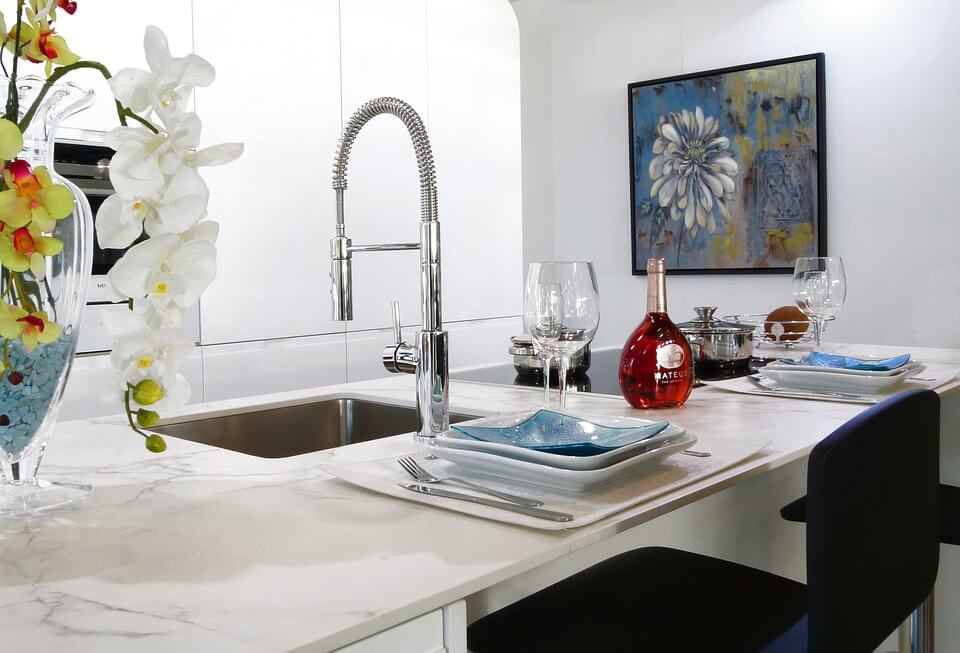 Kitchen countertops are perhaps on the most frequently cleaned places in the home, and they will be in constant use over Christmas. It is vital that your kitchen countertops are frequently cleaned, especially while you are cooking, as uncooked meats can leave germs and bacteria behind. So, give them a good clean before the big day by wiping them regularly with a cloth and antibacterial spray.
Polish the Silver and Shine the Mirrors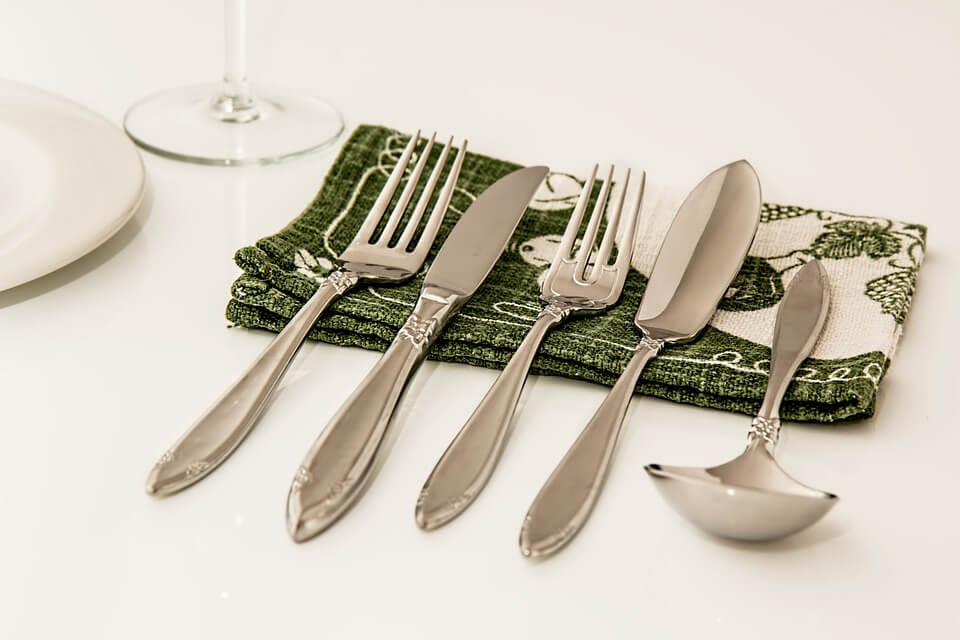 Most of us have a nice set of cutlery we use for special occasions, and Christmas is a great excuse for our silver to make an appearance. The state of your silver can have a significant impact on the enjoyment of the meal. If your silver is tarnished, dirty or simply covered in dust, your guests will find it difficult to enjoy their meal. So, help your cutlery shine – literally. Set aside the time, a few days before Christmas, to polish all your cutlery. And while you're making the cutlery shine, it's a good idea to clean those reflective surfaces around your home, like mirrors and candlestick holders.
Prepare the Guest Bedroom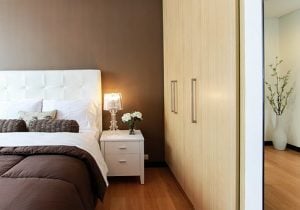 If you have invited friends or family over to spend Christmas Day with you and perhaps stay a night or two, it is important you prepare the guest bedroom. A well-prepared guest bedroom is thoroughly cleaned. Nobody enjoys sleeping in a room that is dusty, dirty and smelling of must. So, prepare your guest bedroom with a flourish of cleaning.
Often, guest bedrooms lie unused for months at a time and, therefore, they can easily become musty. Therefore, it is important to ensure you air out your guest bedroom while preparing it for use. Ensure the bedroom is well-ventilated by opening the windows and spraying some air freshener to kill any lingering bacteria.
Make sure that all surfaces are dusted and wiped down using a furniture spray. Furniture sprays leave a lovely fresh scent. Empty all waste bins in the rooms, clear of clutter, hoover and make the bed. Your guest bedroom will be so clean your guests will never want to leave.
Stock up the Bathroom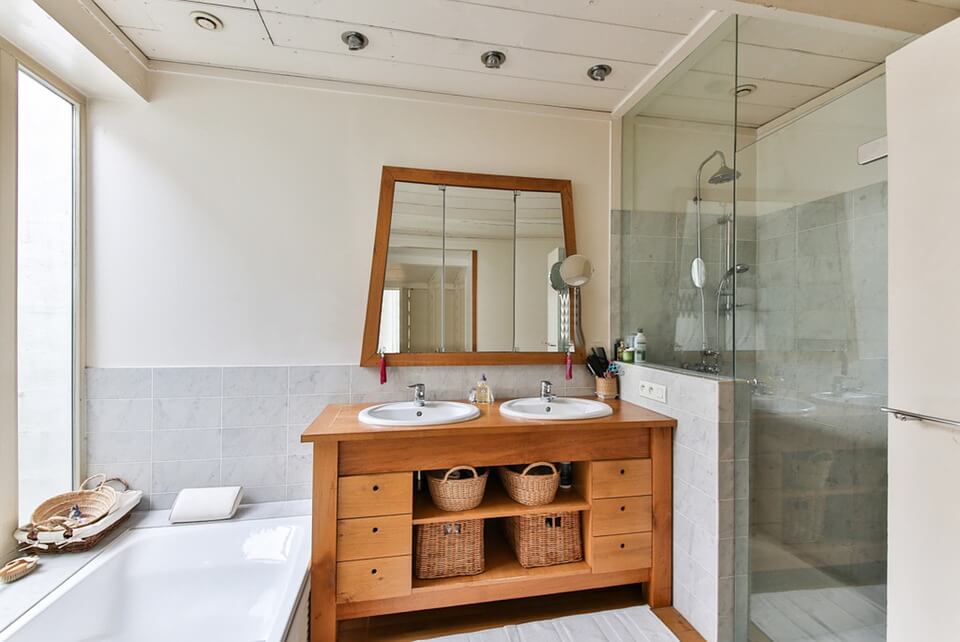 With so may family members and friends visiting over Christmas, it is important to prepare your home by stocking up the bathroom. Nobody wants to run out of toilet paper! Ensure your bathroom is ready to receive all your guests by stocking up on toilet paper, replenishing the soap and providing fresh towels. It is also helpful to check the bathrooms throughout their stay to check if anything needs replacing.
Give Your Bathroom a Quick Spruce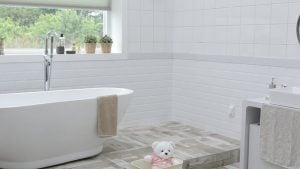 To quickly clean your bathroom, use a glass cleaner to clean any marks of the mirrors and windows. Wipe down all surfaces with a bathroom spray and give the basin and bath/shower a good scrub. To clean the toilet, pour a cap-full of bleach into the bowl, let it sit for five minutes, scrub and then flush. Don't forget to mop the bathroom tiles to finish and your bathroom will be ready.
Prepare the Living Room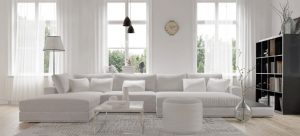 Your living room will be used most frequently throughout Christmas Day and it is important to give it one last dust and vacuum before your guests arrive. Make sure you dust and polish any surfaces and maybe light a candle or spray some air freshener around to give your living room that clean, fresh smell.
Top Tip: To help reduce the stress of Christmas Day, why don't you set the table the night before, so you can enjoy the festivities with one less thing to worry about.
Leave Us a Comment
How do you prepare your home for Christmas? We would love to know your cleaning routine in preparation for the festivities, leave a comment below.
With Christmas mere days away now, preparing your home for family and friends may seem overwhelming. However, we hope our cleaning tips have helped you know which areas of the home are most important to focus on. If you have any questions, or you would like to book a quick clean before Christmas, give us a call today. The team at Why Bother Cleaning offer domestic cleaning services and would be more than happy to help.